Please make a donation to American Red Cross Disaster Relief today. The Red Cross continues to mobilize resources and relief workers to respond to Hurricane Sandy's impact. Your help is desperately needed to provide essential aid including shelter, meals, basic health care, emotional support and other emergency services.
"During Hurricane Irene, I saw firsthand how individual New Jerseyans worked selflessly to help others during a crisis," said Lt. Governor Kim Guadagno. "Based on what we learned, we established this volunteer emergency response hotline to enhance our responsiveness during emergencies and better organize volunteers. Today we're activating the hotline so that our state is prepared to direct volunteers where help may be needed."
If you are interested in volunteering, call the state's volunteer emergency response hotline at 1-800-JERSEY-7 (1-800-537-7397). This hotline was established earlier this year to enhance the state's emergency responsiveness by harnessing New Jerseyans' strong spirit of service.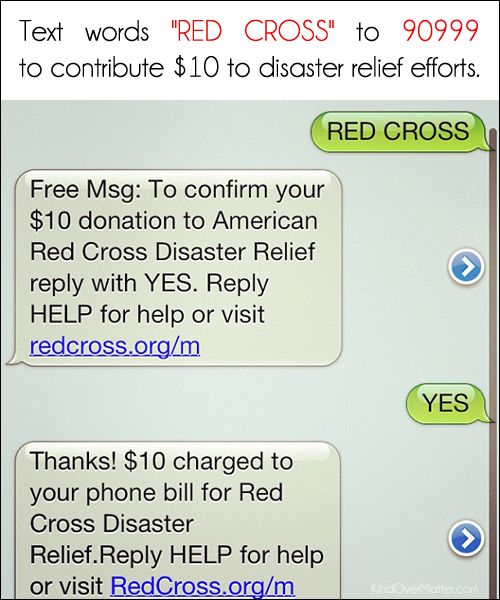 Text the word REDCROSS to 90999 to donate $10 to American Red Cross Disaster Relief. As in the case with other donations via mobile, the donation will show up on your wireless bill, or be deducted from your balance if you have a prepaid phone. You need to be 18 or older, or have parental permission, to donate this way. (If you change your mind, text the word STOP to 90999.)
SALVATION ARMY
The Salvation Army is providing meals and shelter. "At this point, in-kind donations, such as used clothing and used furniture, are not being accepted for hurricane relief. However, these items are vital to supporting the day-to-day work of your local Salvation Army," the organization said Tuesday in a press release.

Text message: Text the word STORM to 80888 to make a $10 donation. To confirm the donation, respond with the word "Yes."
Phone: 800-SAL-ARMY (800-725-2769)
Online: Salvation Army; here's the organization's New Jersey site, and its Greater New York site.
COMMUNITY FOODBANK OF NEW JERSEY
This group coordinates efforts with the state's Office of Emergency Management, as well as with state and local nonprofit organizations.
Phone: (908) 355- FOOD (3663), ext. 243.
Online: Community FoodBank of New Jersey
Also, please beware of fraudulent emails and websites claiming to conduct charitable relief -- consider reading "Tips on Avoiding Fraudulent Charitable Contribution Schemes" to learn more about avoiding online fraud